Without a doubt, dentistry as we know it will be facing huge change, post the coronavirus pandemic.
It's easy to get caught up in the hysteria:
How will we financially recover?
How will we manage with the inevitable influx of extensive treatment needed?
How will we, with our patients, cope with navigating the new regulations for "soft-openings"?
As default as our nature may be to panic, now is NOT the time to do so – now is the time to take action.
Let's talk finances
The huge losses of dental practitioners and practices have incurred around the globe will leave a deep scar.
Finding ways to be money-savvy, whilst still delivering quality treatment to patients has never been more relevant.
Whilst we definitely can't solve all your problems, we can at least help you do more high-value crowns and onlays in less chair-time.
The Versatility of the One Visit Crown(OVC).
Utilising the OVC more into your clinical practice will help in you do both higher value procedures in less overall chair-time. For those who aren't yet familiar, the OVC is an innovative crown/onlay lab service that's both prepared and fitted in one chair-side appointment.

Scared to take a step into the unknown? – that's understandable.
BUT – It is the companies/practices that
take the scary step to invest and focus on driving new revenue
that come out on top.
So let's see how utilising the OVC will help you to do the same, post COVID-19.
Saving time – both in appointments and in surgery:
With the general consensus being an extension of normal appointment times by at least 15 minutes (Dr Balanoff, Smile Perfected) has suggested an interim period of 20 minutes – prior to disinfection of the surgery (Dental Council New Zealand) – it's never been more apt to scale down the length of treatment time.
The OVC takes seasoned users around half the time to complete – including the full prep and fitment, in the one visit. In comparison to your usual crown preparation, it is literally halved – certainly something to strive for.
The usual need for a temporary crown is completely eliminated, and with it, the continual hazard they pose of getting lost, leading to the sponging of more surgery time (and often not creating any revenue in those re-cementing appointments).
In addition, the consultation may be done within the same appointment of the patient's original reason for attending meaning less disinfection rounds, less PPE and less time wasted.
The simple dual-arch impression can be taken by a Dental Assistant, provided they've had the adequate training.
Cost:
Saving on the costs incurred on surgery time is one thing, but the fact that you will actually be able to increase your revenue with the OVC is quite another.
With the NHS system in the UK:
Patients will be able to benefit from our £49 option, costing less than a standard band 2 filling charge.

For a replacement crown option (band 3 on the NHS) the same charge is made, but with your benefit of the 12 UDA's.
In private practice, the usual cost of all-ceramic crowns and their lab fees will be less feasible in the economic climate to patients.
However, the OVC allows you to:
Reach those same aesthetic goals, without compromise.
Simultaneously maximise your revenue, charging at a price that is acceptable to your patient and profitable for your practice.
Complete this all within the one appointment, freeing up your time for other patients.
Treatment: Fillings vs. the OVC
Bear in mind that the cost to your practice is also comparative to that incurred with a large filling.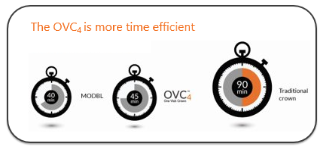 In the same way that the OVC can take less time than a sizable restoration, that one tube of filling material, easily in the $$$'s, may almost be entirely used up.
Say goodbye to painstakingly finessing the anatomical morphology (that your patient will never appreciate!) as this deflating reality can be avoided completely, if replaced instead with an OVC.
The Problem with Aerosols
With the recommendations outlined in DCNZ, the use of rubber dam is now mandatory for any treatments using an aerosol.
Whilst preparation under rubber dam for conventional crowns can be tricky, it is easily done for the OVC.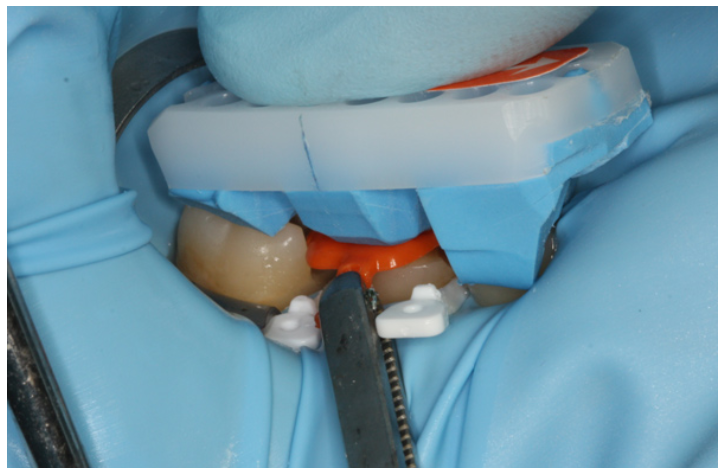 The custom-made Seating Guide (included with each OVC) ensures accurate judgement of occlusal reduction and tooth preparation.
Moving forward…
Feeling inspired? Why not get some hands-on experience at the OVC, prior to treating patients again.
Our Training Kits are specially devised for learning the OVC process, containing a typodont model for you to practice on and 2 demo OVC's – all free of charge, if returned within a week of receipt.
Let us help you: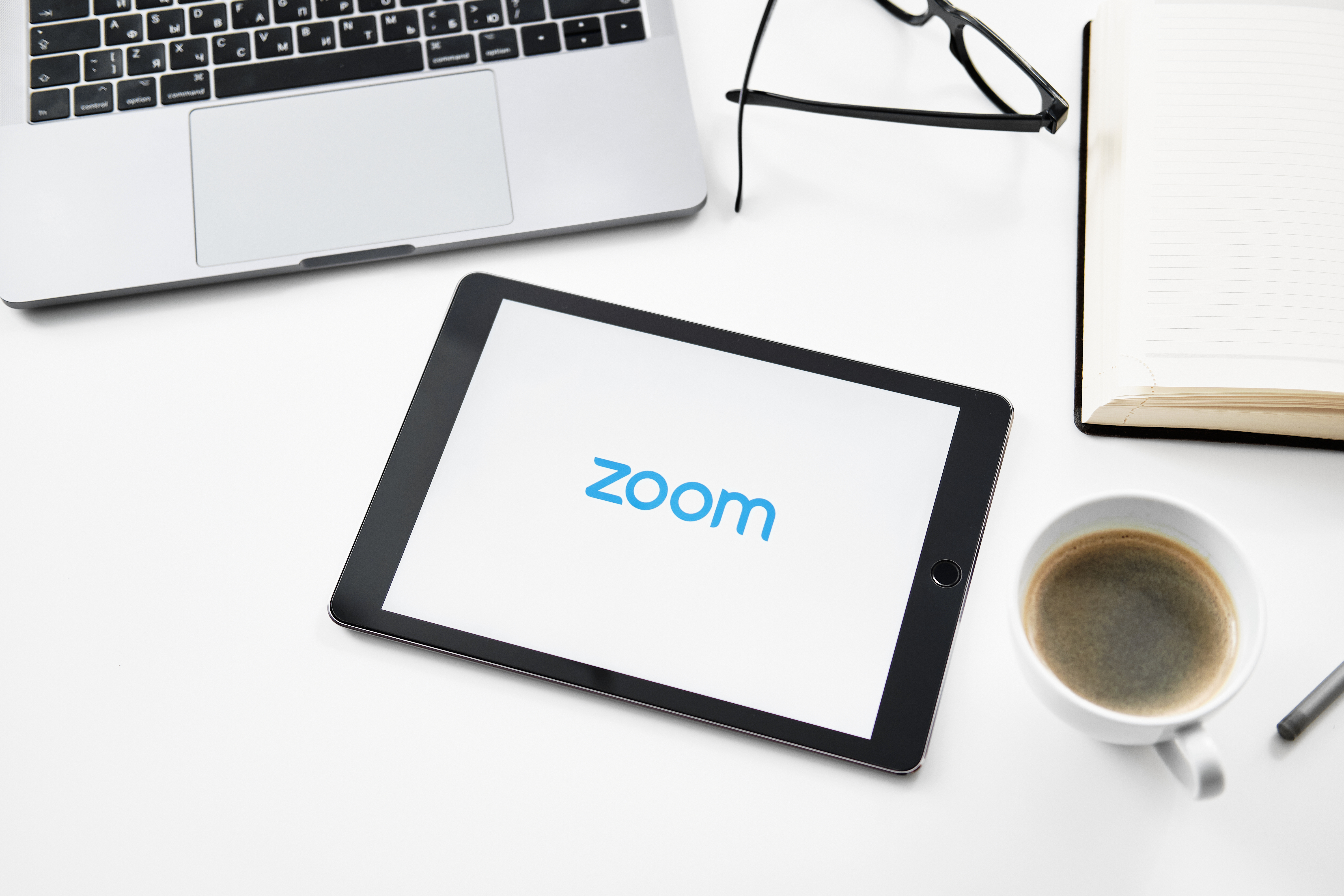 We offer a personal one-to-one meeting with our product specialists, who will happily take you through each step whilst you undertake the procedure on the model; this is also completely free of charge and can be done at your convenience. Since we're now all pro's at Zoom, what's stopping you?
Chat to us! Let us know how you've been coping with the lock-down, what you've missed the most and what you're looking forward to doing again!
{{cta('91c53203-e66f-4a58-8f2a-5a2863174b41′,'justifycenter')}}
Sources used:
https://www.smileperfected.com/reopen-dental-office-post-covid-19/
https://www.dcnz.org.nz/assets/Uploads/COVID/Guidelines-at-Alert-Level-3-22Apr2020.pdf)
https://www.solutionreach.com/hubfs/2020%20Practice%20Comeback%20Playbook.pdf?hsCtaTracking=dcbf8dc8-0055-4c59-87b6-c899dd57d4eb%7C6626cddd-e136-46d1-9cf8-40ec6fc482b4