One thing that we've had the opportunity to watch, as a New Zealand based multinational, is our own country's response and the responses of the various countries we operate in. We're currently in the enviable position to be able to go about our day to day operations safely, at a time when many cannot.
In the US and the UK, both areas with high case numbers currently, the conversation is turning towards owner liability regarding staff and patient safety as more businesses reopen.
In Australia and New Zealand, where there are much smaller numbers of cases, there is now a heightened awareness of hygiene among patients. Disinfecting their hands and being aware of how far a cough or sneeze travels is second nature to most now.
As to be expected, there are similarities and overlaps in the ways governments and dental industries have responded. One of the largest we noticed early in the spread of the pandemic was a focus on the creation of dental aerosols. Initially banned in all but the most extreme care requirements, Aerosol Generating Procedures (AGPs) are becoming reintroduced around the world, due in large part to necessity. The problem, of course, is that 'necessary' and 'safe' aren't always the same thing.
In early 2020, we started working on a way to capture the dental aerosols being created. Looking at the global dental market we saw that many practices and dental offices were all looking around for a solution to the problem as well. Some even turned to creating their own systems and enclosures; let's just say that we've seen more than a few anyone with claustrophobia would steer clear of or that could list duct tape as an integral structural component.
We watched during the lockdown and felt that the guidelines dentists were being asked to follow were problematic and not practical. We figured the best way was to capture at the source and the current products on the market were not effective. So we used the time during lockdown to work as fast as possible on a system that is both practical and effective, and could include a few extra features that other systems didn't have.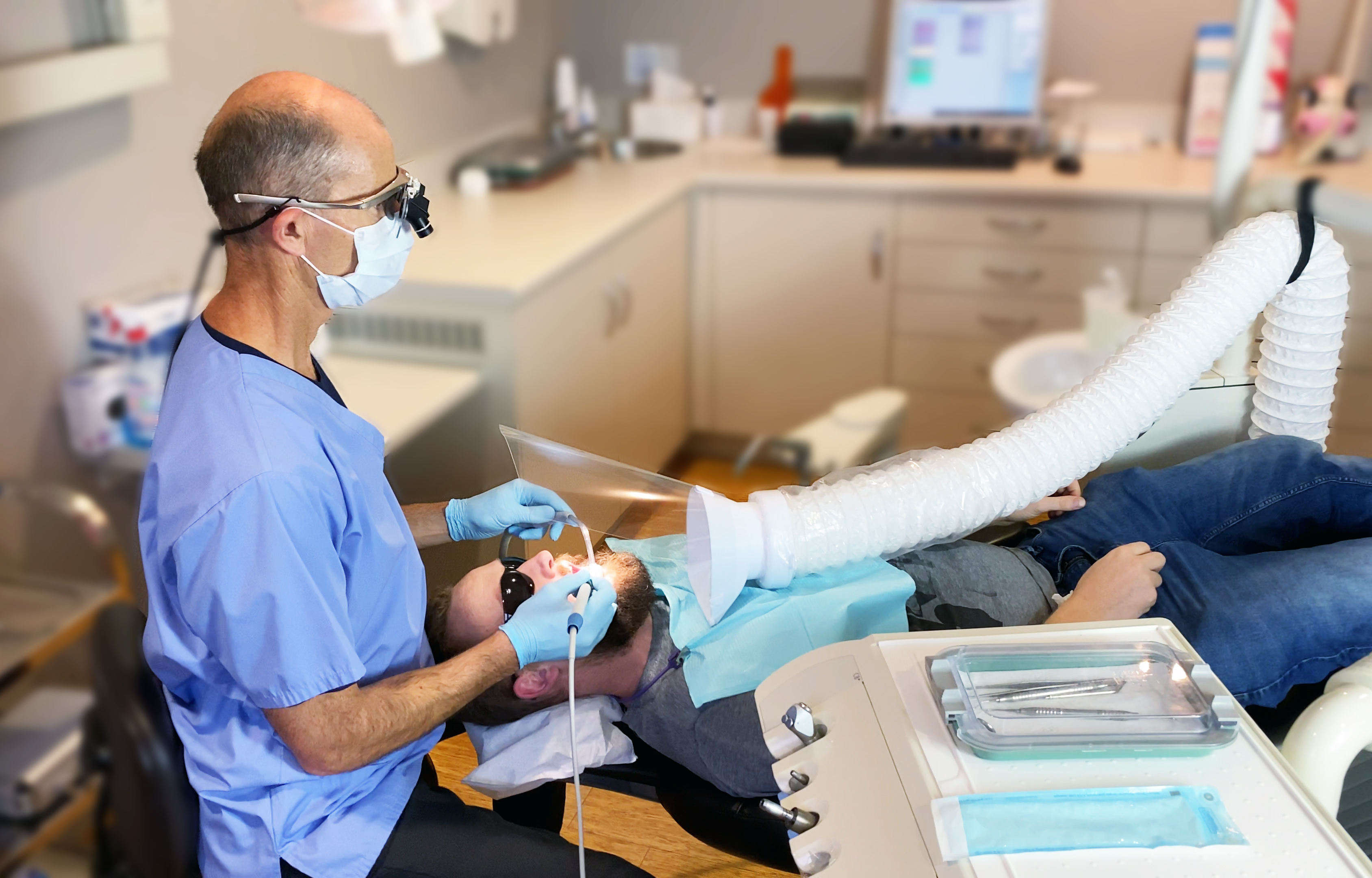 Our Rhondair system is a powerful vacuum and filtration device that captures dental aerosols at the source, preventing the spread of airborne pathogens during procedures. Designed from the ground up with dentists and hygienists in mind, the Rhondair solves many common problems with existing evacuation systems. The disposable shield and cleanable funnel designs allow for infection control measures to be easily incorporated into your practice workflow without blocking dental lights or impeding the work area.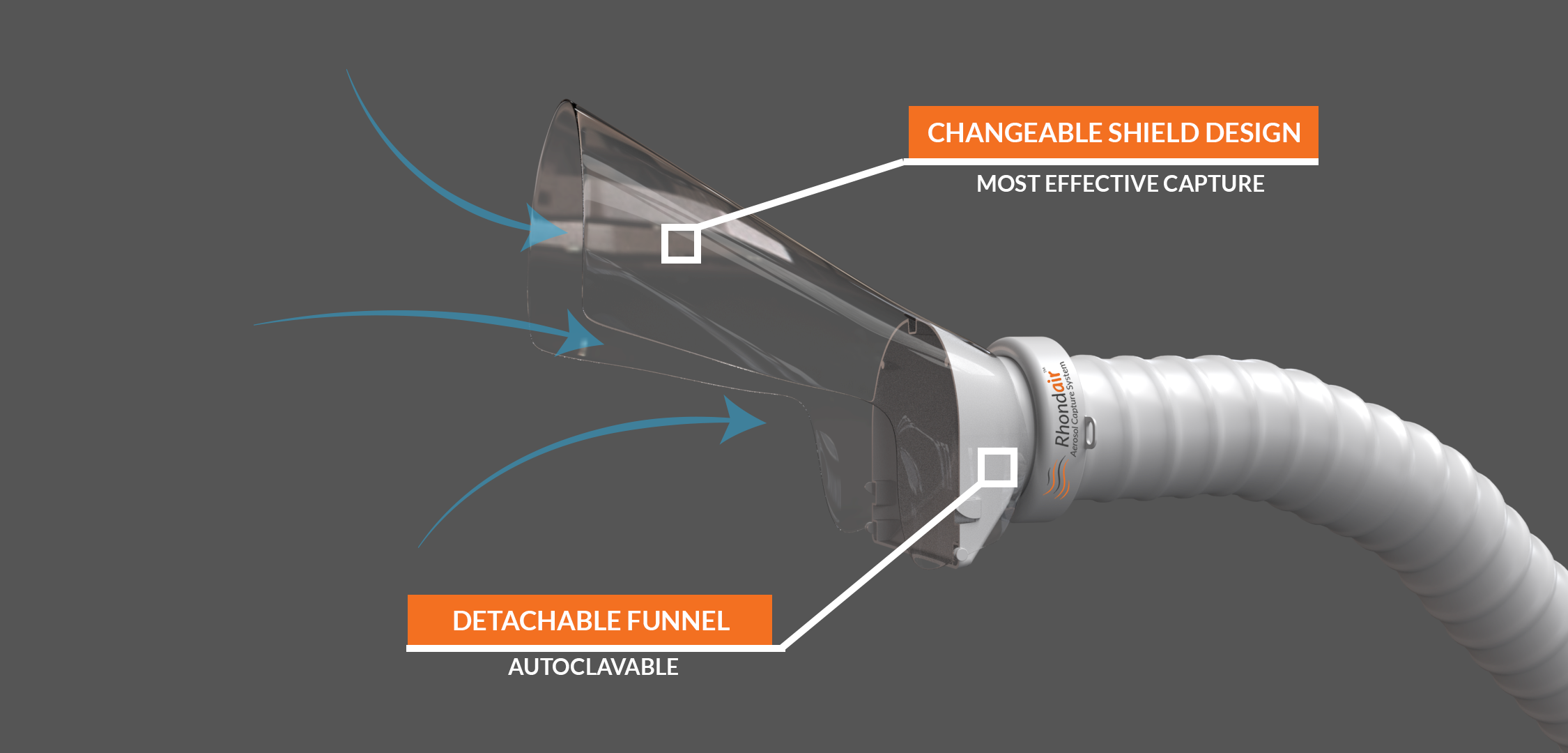 In the current climate, many patients and staff members have a heightened focus on safety and what a practice is doing to keep them safe. Staff concerns about PPE shortages and exposure to contagions are at the highest in recent memory.
In recent surveys, 52% of adults said they or a family member in their household skipped or delayed dental or medical care due to COVID-19 during recent months, with dental care the most likely to be skipped or postponed. Further, about half of those who reported skipping or postponing visits said they didn't go because they didn't feel safe going to those facilities.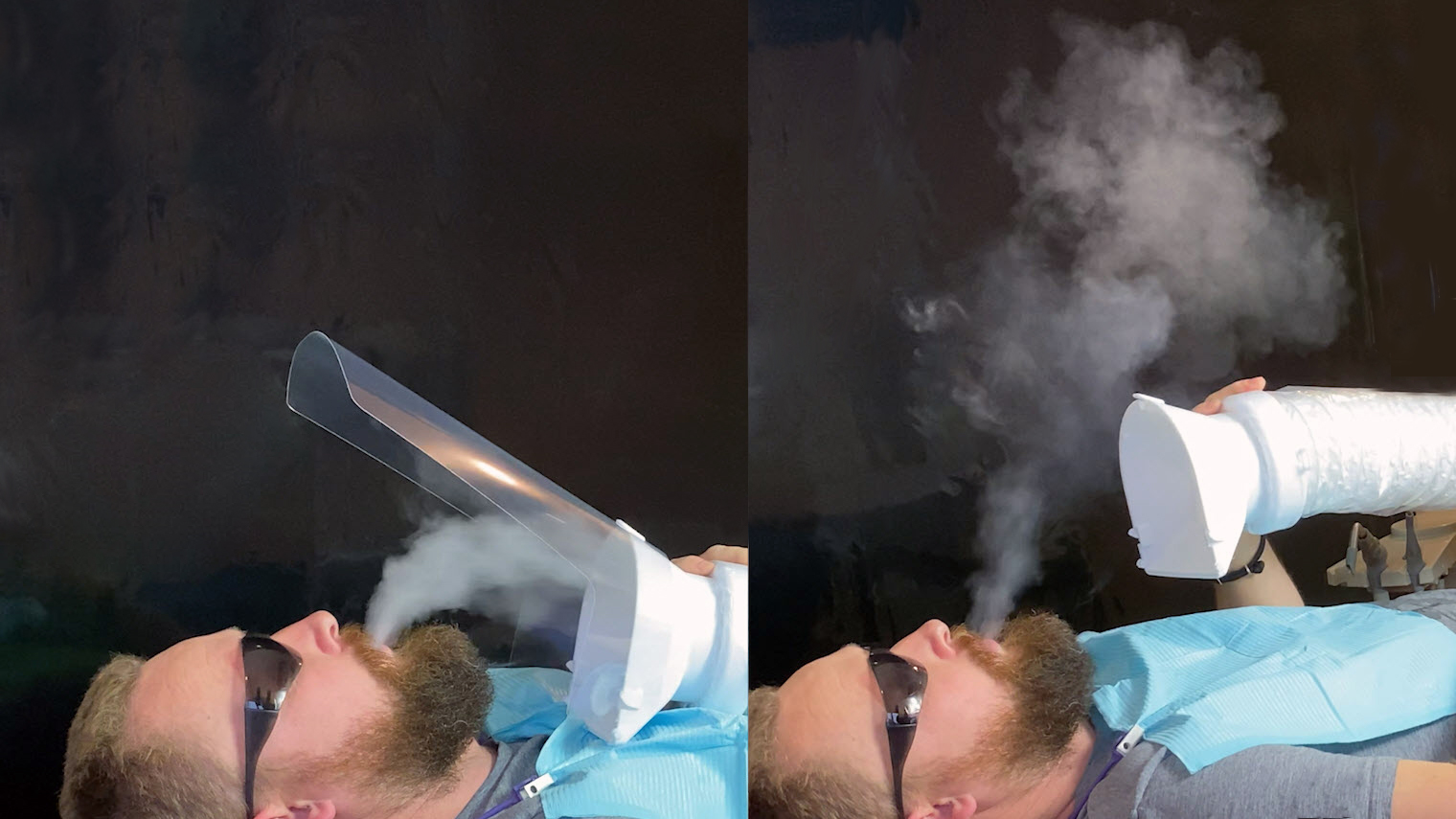 If you've been thinking about the best way to protect your staff, patients, and business in a post-COVID world, register your interest to discuss how to add the Rhondair into your practice.